DEREK EDWARDS – ALLS I'M SAYING
Event Navigation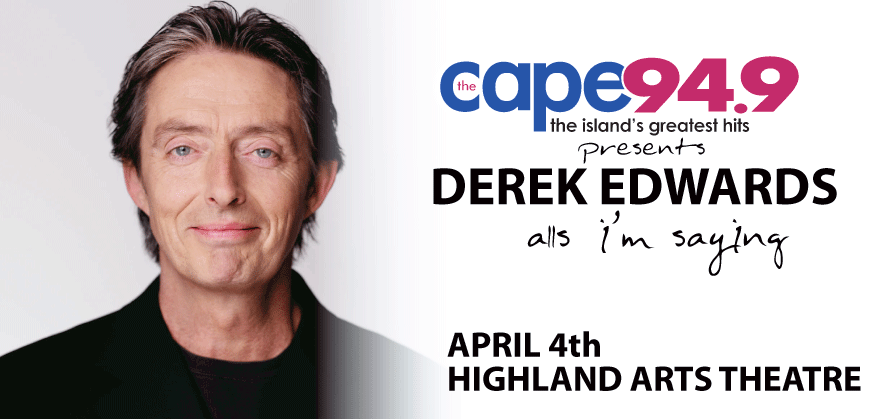 DEREK EDWARDS – ALLS I'M SAYING  
Alls I'm Saying is brazenly tentative! Like a sniper with the hiccups, Derek Edwards takes aim at life's galling moments, exhales slowly and jerks back the trigger.  A riotous evening of homegrown comedy — like taking a ride in an open golf cart with a good friend and a 6 pack.
Alls I'm Saying – Derek Edwards' new 90-minute stand-up comedy show, …a richly textured and enthralling 'cut above,' delivered with pace and authority by the consummate Canadian Comedian.
"Everyone knows Derek is the funniest man in Canada."  – Rick Mercer
"5 STARS – the funniest man on earth" – Winnipeg Free Press
"4 STARS –  the crowd howled" – Victoria Times Colonist
"still the funniest man in Canada" – Toronto Sun
"Edwards reigns as the King of Canadian comedy" – Charlottetown Guardian
"Derek Edwards is hysterical" – Calgary Sun
"Edwards takes stand-up to next stage" – Georgia Straight
"the epitome of timing & storytelling" – Halifax Chronicle Herald
"the comedian's comedian" – London Free Press
Tickets and more information available here.
VIDEO CLIP