Every Woman's Centre- The 44th Annual International Women's Day Virtual Concert & Celebrations
March 8, 2022 @ 8:00 pm

-

9:30 pm
Event Navigation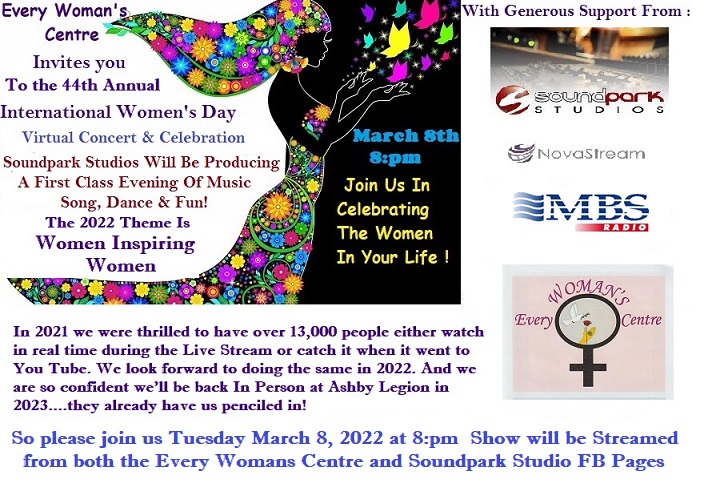 The Every Woman's Centre invites you to the 44th Annual International Women's Day Virtual Concert & Celebrations. Soundpark Studios will be producing a first-class evening of music, song, dance & fun!
In 2021 we were thrilled to have over 13 000 people either watch in real-time during the live stream or catch it when it went up on Youtube. We look forward to doing the same in 2022, and we are so confident we'll be back in person at the Ashby Legion in 2023.
So please join us Tuesday, March 8th, 2022 at 8:00 pm. The show will be streamed from both the Every Woman's Centre and Soundparl Studios Facebook Pages.