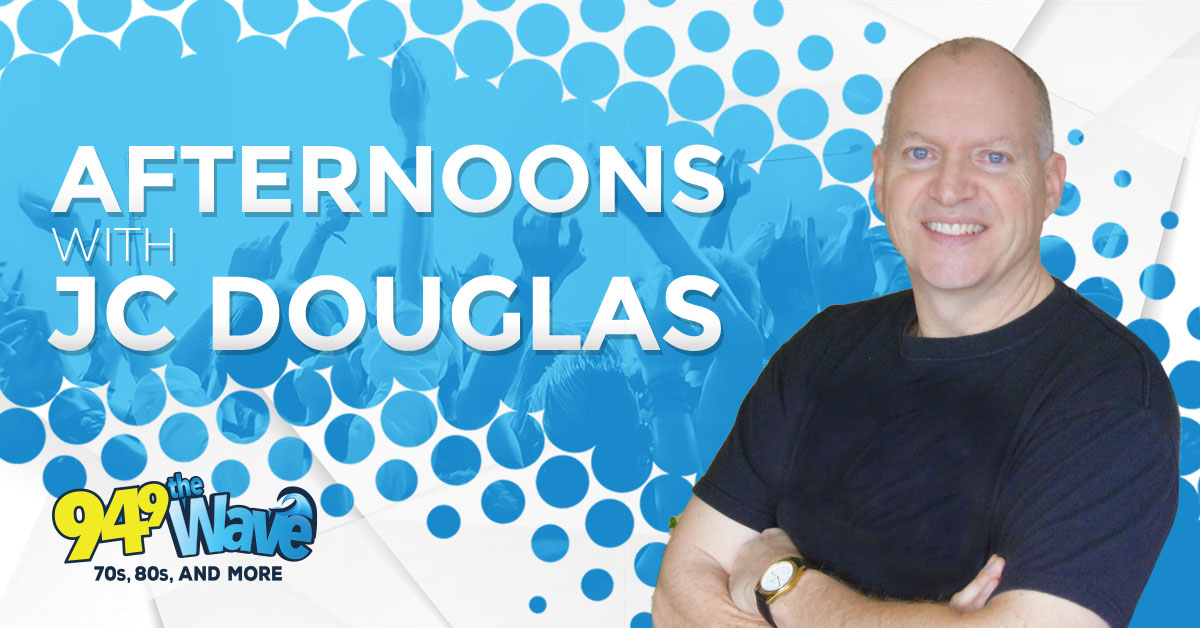 Afternoons with JC Douglas
Join JC weekday afternoons from 3-7pm on 94.9 The Wave!
Q & A with JC
First album you bought?
Foreigner "Double Vision"
You get to invite 3 people dead or alive to dinner. Who do you invite?
Larry, Curly, and Mordechai Richler
Celebrity Crush?
Mellissa Villasenor
Something you've done that you never thought you'd do?
Interviewed Paul McCartney. Hosted Sidney Crosby's Stanley Cup homecoming
Favourite TV Show of all time?
Breaking Bad. Late Night With David Letterman
Facebook, Twitter or Instagram?
My Space
What's one place you want to visit?
Africa & Asia. Two of the three continents I haven't been to. Screw you, Antarctica!!
Who's your favourite superhero?
Deadpool
What was your favourite subject in school?
History – Political Science
One thing on your 'bucket' list:
Taking the Trans-Siberian Express out of Moscow, through to Beijing
What would your last meal be?
Whatever I was eating before I died… I guess???
Who is the most famous person you've ever met?
Mick Jagger, John Glenn, Brian Mulroney, and Alex Trebek
What's the one thing people would be surprised to know about you?
I was lead tenor in the Gilbert & Sullivan Society of Nova Scotia's Spring Productions in 2001 and 2004 at the Rebecca Cohn. Yes, operetta!!
What do you do with your free time?
Complain about the Blue Jays, Bruins, and Leafs. And long for the return of the Expos