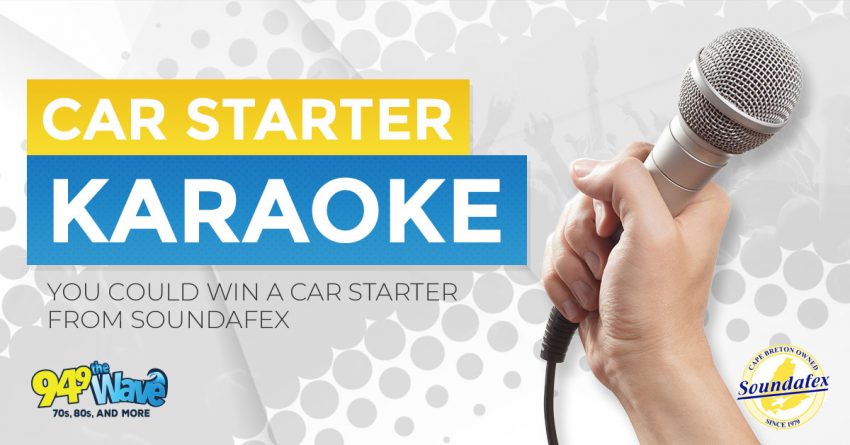 Soundafex's Car Starter Karaoke
It's getting colder out there these days, and there is nothing worse than having to get into a cold car to head to work. Luckily, we here at the Wave have some very nice and generous friends over at Soundafex on Grand Lake road. They have offered to give away not one but six car starters!! Yes you heard right!
So how will we give them away? Well, Heather wants to hear your singing skills, so every morning at 7:40 we will pick one lucky caller to show off their singing voice. Just wait for the cue to call. We will take one qualifier a day, Monday to Friday. On Friday all of the names will go into a draw and one will be picked. We will repeat this process a total of 5 times, and as a bonus, one final draw will take place with all the names of qualifiers who didn't already win.
So, be sure to get practicing and we'll have your mic hot and ready to go!
Rules:
Participants must be 16 years or older to qualify.
You may request any song to sing, as long as it fits the stations format.
You may only qualify once for this contest.
All other general rules for contesting apply to this contest. Be sure to read and understand them before attempting to qualify.
A big thank you to Soundafex, located at 484 Grand Lake Rd, Sydney.