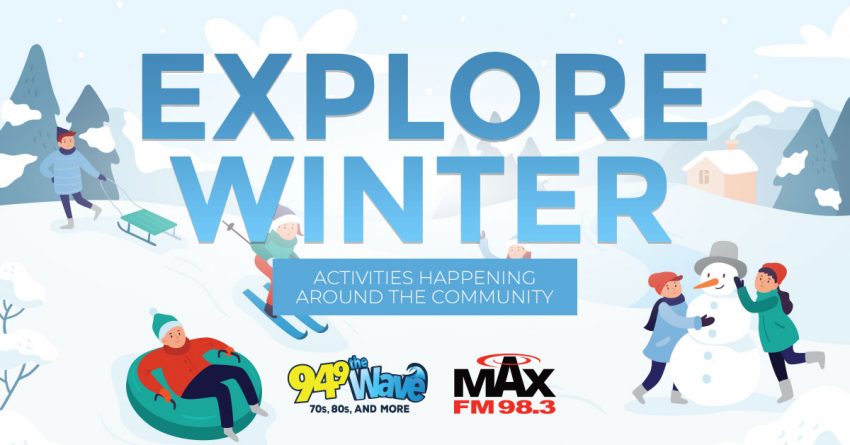 Explore Winter
Another winter has arrived to Cape Breton and we here at Max, are here to help you stay up-to-date on all the wonderful things happening around the island. Many people believe that nothing happens around here in the winter but they are oh so wrong!  Listen in daily at 10:20am, 1:20pm and  6:20pm for a list of great activities that you and your family can enjoy! Plus we do daily ski updates for our surrounding ski destinations on Mon.-Fri. at 7:40am & 4:40pm and Sat.-Sun. at 9:40am & 12:oopm.  So pop on your toque and ready your mitts, because Explore Winter is here!
For information on all planned hikes for Hike NS, please check out their website here…
For various activities organized by CBRM Recreation (Skating, curling, games nights, etc.) check out their website here…  
For skiing enthusiasts be sure to check out the websites for Ski Ben Eoin, Cape Smokey, Ski Tuonela, and North Highlands Nordic.
Starting at the end of January you'll also have an opportunity to win some amazing prizes valued at $100 from our awesome sponsors.