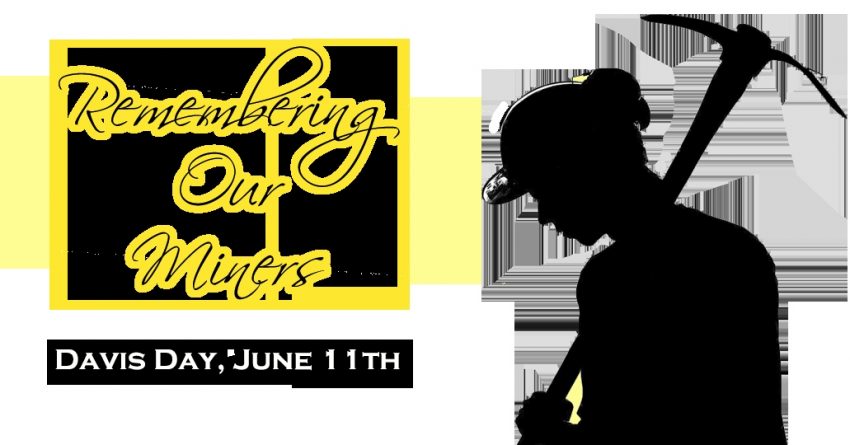 William Davis Day – A Part of Coal Mining History
Even if you weren't born into a coal mining family, you can appreciate the history coal mining has in Cape Breton. Towns and communities were alive during the coal mining days, rivalling big cities in terms of population and revenue. Men with families to feed would work for $1.50 a day and boys, yes boys, would work for .65 cents a day. Massive Companies like the Dominion Coal Company and the British Empire Steel Corporation owned the mines and the miners who worked in it.
In the early morning of June 11th, 1925, Miners marched in protest against the British Empire Steel Corporation. The company had cut off food resources, water and electricity to the miners who were living on relief funds. They marched to the power facilities in New Waterford, and were met by police who fired at the crowd of more than 2000. They fatally wounded Davis, who left behind a wife, 9 children and a 10th on the way. His funeral was the largest in New Waterford history and he became a symbol of resiliency and determination for miners everywhere.
As time passes by, mines have closed, miners have died, and the legacy of William Davis and other miners get lost in the shuffle. It is up to us to keep their memories and sacrifices alive. We can do this with pause and reflection. An important part of our history, determination and resiliency, June 11th should remain a day that is forever etched in our daily practices.
For more information on William Davis, Davis Day and Mining History you can check out local museums like The Miners Museum in Glace Bay. You can also click on the links provided below
https://museumofindustry.novascotia.ca/nova-scotia-industry/coal-mining/miners-memorial-day-davis-day
https://en.wikipedia.org/wiki/William_Davis_Miners%27_Memorial_Day